About Our Site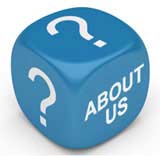 SafeSlimming was formed to offer a unique reference point on losing weight safely.
It seems that almost everybody wants to lose weight in today's society, and many of us resort to crash diets, yo-yo dieting or other extreme weight-loss measures in an attempt to get thinner quickly.
However, experts will tell you that the only way to lose weight safely and effectively - and to keep it off long-term - is through a combination of healthy eating and exercise, not through following a fad diet or starving for three days to melt off the pounds.
Instead of advocating a single diet plan or way of eating, SafeSlimming explores the different diets available and point out their advantages and disadvantages, so that our readers can make their own decisions based on practical, impartial advice.
SafeSlimming also explains how certain foods can affect your health, and points out the benefits of regular, gentle exercise, which we believe is the only way to get truly fit. Discussing good and bad fats, portion sizes and nutrition is also an integral part of our site.
SafeSlimming is an invaluable tool for those determined to eat themselves slim. We hope you will make best use of our site, and that it will help contribute to your overall health and well-being.
Our concern was that there was no single UK resource for interesting features and practical advice on this subject.
Our features and articles are written by experts - who have experience, or a particular interest in this area.
Our Background
SafeSlimming was founded by John Rowlinson, the founder of PtS.
John, through PtS, is involved in a number of ventures including software and property companies. A percentage of revenue from these activities goes towards funding SafeSlimming and a number of similar sites.
Our focus is simply on having experts create the highest quality information possible that is widely read.

Related Articles in the 'Site Information' Category...