Amazing Aminos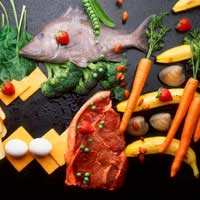 They are the building blocks of your muscle tissue. They make up 95 percent of your body's hormones and 100 percent of your body's protein. They govern and participate in every chemical reaction in your body. The fact is, amino acids are just amazing. Amongst other things, amino acids are responsible for the constant processes of repair and renewal that take place inside your body with the help of protein. Maintenance, repair and growth of body tissue could not be accomplished without the digestion of protein into amino acids. In this form amino acids can enter cells, where following instructions from DNA, they can be synthesized into new proteins as needed.
There are about 28 known amino acids, which are divided into three types; the indispensable amino acids, the conditionally dispensable amino acids, and the dispensable amino acids. Indispensable amino acids, also called essential amino acids, must be supplied to the body from food or supplements. Conditionally dispensable amino acids are based on the body's ability to actually synthesize them from other amino acids. Dispensable amino acids, also called nonessential amino acids, can be synthesized by the body from other amino acids.
The essential nine amino acids are histidine, valine, lysine, leucine, isoleucine, tryptophan, methionine, threonine and phenylalanine. Eating quality foods, especially those high in protein are a good way to get amino acids into your diet, especially legumes and vegetables. Here's a rundown on the essential aminos and their amazing attributes.
Histidine
Histidine is also a precursor of histamine. It is needed for growth and for the repair of tissue, as well as the maintenance of the myelin sheaths that act as protector for nerve cells. It is further required for the manufacture of both red and white blood cells, and helps to protect the body from damage caused by radiation and in removing heavy metals from the body. In the stomach, histidine is also helpful in producing gastric juices and people with a shortage of gastric juices or suffering from indigestion, may also benefit from this nutrient.
Valine
It is needed for muscle metabolism, repair and growth of tissue and maintaining the nitrogen balance in the body. Since it is a branched-chain amino acid, it can be used as an energy source in the muscles and in doing so preserves the use of glucose.
Tryptophan
It is required for the production of niacin (B3), and used by the body to produce serotonin, a neurotransmitter integral to normal nerve and brain function. A natural relaxant, it help prevent insomnia by inducing normal sleep as well as reducing anxiety and depression.
Threonine
It is required to maintain the proper balance of protein in the body as well as assist in the formation of collagen and elastin in the skin. It is further involved in lover function (including fighting fatty liver) as well as assisting the immune system by helping the production of antibodies and thymus growth and activity. Other nutrients are better absorbed when threonine is present.
Lysine.
Lysine is important for proper growth and it plays an essential role in the production of carnitine, a nutrient responsible for converting fatty acids into energy and helping to lower cholesterol. Lysine appears to help the body absorb and conserve calcium and it plays an important role in the formation of collagen, a substance important for bones and connective tissues including skin, tendon, and cartilage.
Leucine
Leucine is the most common amino acid found in proteins, and is essential for regulation of blood-sugar levels and growth and repair of muscle tissues, skin and bone and growth hormone production. It is also responsible for wound healing and energy regulation.
Isoleucine
Isoleucine promotes muscle recovery after physical exercise and on its own it is needed for the formation of haemoglobin as well as assisting with regulation of blood sugar levels as well as energy levels. It is also involved in blood-clot formation.
Methionine
It assists in the breakdown of fats and thereby prevents the build-up of fat in the arteries. It also assists with the digestive system and removing heavy metals from the body since it can be converted to cysteine, which is a precursor to gluthione, which is of prime importance in detoxifying the liver.
Phenylalanine
It can be converted in the body to tyrosine, which in turn is used to synthesize two important neurotransmitters - dopamine and norepinephrine. It is available in three different forms - L-, D- and DL-. The L- form is the most common and the type in which it is incorporated into the body's proteins. The D- form acts as a painkiller and the DL- a combination of the two.
You might also like...