Essential vitamins and Minerals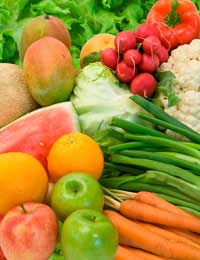 Essential Vitamins And Minerals.
When you are slimming it can seem that the most important things are the readings on the weighing scales and how loose your clothes are getting but it is absolutely vital to ensure that your body is maintaining the required supplies of essential vitamins and minerals. This will not only keep you well in the present but will help prevent many illnesses and diseases in later life that may occur as a consequence of poor nutrition when you are dieting.
What Are Essential Vitamins And Minerals?
In short, essential vitamins and minerals are the substances found mainly in food sources that we need to keep our body healthy. They are important for the growth, development and maintenance of the skin, bones, organs tissues and any other organic compound and without them we will become deficient which can have some serious effects of health either in the short or long term.The vitamins spectrum includes vitamin A, vitamin B6, vitamin B12, vitamin K, vitamin D, vitamin E and vitamin C whilst the range of minerals includes zinc, selenium, calcium, magnesium, potassium and sodium to name a few. These substances are found in many food sources and even the tiniest amounts and traces make a difference to the way our body will grow and be sustained.Not only are most of these substances needed independently of one another but as a group many will need another of the group in order to be absorbed or processed in the body making it even more important to make sure we are receiving all we need.
How Can I Make Sure I Am Receiving Them When I Am Slimming?
If you are simply cutting down and following a healthy eating plan it is relatively easy to maintain the supplies needed to stay healthy as you can eat plenty of salads, soups, stir-frys and eat lots of fresh produce as snacks during the day. The most important thing to do when following a healthy eating plan is to make sure your diet is varied and meals are taken regularly to make sure blood sugar levels are not permitted to drop too low or rise rapidly by eating foods high in sugars.
If however, you are following a particular diet, are crash-dieting or severely restricting your calorific intake (though these diets are not recommended) it can be more difficult to make sure you are getting enough vitamins and minerals to keep you in a good state of health. In this instance it may be beneficial to take a multi-vitamin tablet everyday along with a mineral supplement that contains substance such as calcium. Taking health supplements like this is not the most ideal way of receiving the nutrients but it is better than going without them completely.These supplements can be bought quite inexpensively from most supermarkets, health food shops and some pharmacies. If you are worried about the type of diet you have chosen and how it might affect your health long term please do go and get some advice from your GP who may be able to recommended a group or programme that you can follow that allows you to lose weight whilst maintaining the necessary levels of vitamins and minerals.
Another tip to try if your chosen dietary plan is quite strict is to keep a food diary in which you document all you eat and drink which can then be broken down and evaluated at the end of each week to see if any of the necessary food groups are being omitted and what can be done about this whether this be to amend the plan or take a supplement if necessary.
Although it can be tempting to neglect our overall health in return for fast weight loss, the long term effects can be as damaging as being over weight if the diet omits certain food groups or prevents us from absorbing certain essential vitamins and minerals in our body.
You might also like...