The Dangers of Antioxidant Pills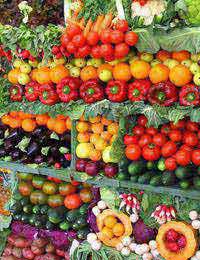 By now we've all heard the term antioxidant, and know it's a good thing. Many of us take antioxidant pills daily. Antioxidants, scientists agree, can act as a counter to the effects of "free radicals" which are connected to heart disease, cancer, diabetes, Alzheimer's and Parkinson's disease. The role of antioxidants is to effectively 'hoover up' these free radicals and remove their potency. That's no easy thing to do, considering free radicals are in all manner of pollution, and can even be triggered by heavy exercise.
Intitially diets with plenty of antioxidants, such as beta carotene and vitamins C and E, along with selenium (a mineral) seemed a good answer - in other words, plenty of vegetables and fruit. That eventually birthed the idea of an antioxidant pill. It was quick and easy, and some believed it would be as effective, if not even more effective, than antioxidants in a diet.
Scientific Studies
Recent studies - some quite controversial - have given rise to new theories. Some of the supplements we've been taking to make ourselves more resistant and healthier could be having the opposite effect. If you have a higher risk of developing lung cancer (if you smoke, for instance), then a beta carotene supplement could actually increase your chances of getting the disease, whilst Vitamin C supplements had absolutely no useful effect on those who had normal levels of it in their bodies.
Perhaps the scariest speculation is that high doses of Vitamin E might even increase the risk of death. It's far from proven, and many scientists have cast doubt on it, but it does offer pause for thought.
Finally, one study suggested that supplements of vitamins A, C and E did nothing to prevent stomach and bowel cancers, and that even taking them could shorten lives. Again, there was nothing conclusive, but even the idea is worrying.
The Questions
These studies have raised plenty of questions that remain unanswered, and now more studies are underway to try and come up with definitive guidelines. But considering that over £30 million is spent each year in the U.K. on supplements, it's a huge industry, and one that needs to arrive at some conclusions. The advice currently is to make sure you don't take too much in the way of supplements. The upper safety levels are generally agreed to be 800 micrograms for Vitamin A, 1000 mg for Vitamin C, 540 mg for Vitamin E and 350 micrograms for selenium.
In Food
Where scientists do agree is on the fact that the best way to take in antioxidants is in your food. A broad diet will give not only the best nutrition, but also the best protection for your system. If you like nuts, then pecans, walnuts, hazelnuts, almonds, and pistachios will help antioxidant production. If fruits, try cranberries, wild blueberries, prunes, plums, dates, blackberries, raspberries and apples (especially Red Delicious, Granny Smith and Gala varieties), and in beans eat red kidney beans, pintos, black beans and black-eyed peas.
All of these are easy to obtain at the supermarket, and easy to cook or eat raw. If you do continue taking vitamins, make sure to check the labels for the amount of each antioxidant they contain. But, wherever possible, obtain your antioxidants in your diet.
You might also like...