10 Ways to Burn Calories Without Noticing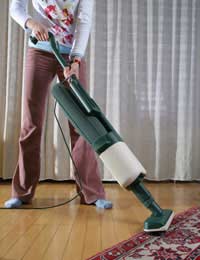 On average most people eat at least 100 calories more than they need each day, so we need a few extra bursts of activity throughout the day to help burn off those extra calories. On top of that if you incorporate a few simple ways of droping those extra calories without interfering too much with your diet then eating can still be enjoyable. Those mid afternoon and late night cravings can be a real pain and can challenge anyone's will power, but believe it or not, there are simple strategies to break those bad habits.
10 Strategies to Break Bad Habits
1.
Instead of taking the elevator, take the stairs, or take the escalator but climb the stairs as you ride. Spending just five minutes climbing stairs burns up 144 calories.
2.
Do some window shopping on your lunch break, walking burns up 250 calories per hour.
3.
When you're waiting in line at the Dr.'s office, chemist or dentist remain standing. Staying on your feet uses up 36 more calories per hour than sitting does.
4.
Try washing your car by hand at home instead of taking it to the carwash - you'll burn an extra 140 calories in 30 minutes.
5.
If you rake leaves instead of using a blower in 30 minutes you'll burn around 50 calories.
6.
Park further from the shops and walk that little extra.
7.
Spend some time tidying up the garden. An hour of weeding uses up 280 calories.
8.
Play with the kids for fifteen minutes to burn 108 calories.
9.
Conquer that pile of un-ironed clothes. Did you know that ironing alone uses up 110 calories per hour?
10
. Put on some music and cut up the rug. Dancing improves your mood and burns up 180 calories per hour.
10 Ways to Drop a Couple of Pounds
1.
Leave the cheese off your sandwich.
2.
Replace your doughnut with a low calorie muffin.
3.
Use skimmed milk instead of whole milk.
4.
Use low fat salad dressing.
5.
Substitute potato chips with pretzels
6.
Use light mayonnaise instead of regular mayonnaise.
7.
Replace regular soda with diet soda.
8.
Replace ground beef with ground turkey.
9.
Don't eat fast food more than once each month.
10
. Use low fat spread instead of margarine.
10 Ways to Kill Your Cravings
1.
Drink two glasses of water and eat an ounce of peanuts or almonds.
2.
Chew some sugar free gum.
3.
Do ten minutes of exercise - cravings typically only last ten minutes.
4.
Do not let more than four hours pass between meals.
5.
Have ready supply of healthy snacks at home or at your office.
6.
Understand that no food has power over you.
7.
Eat fruit as a healthy substitute for the sweet things your body craves.
8.
Do not skip meals-cravings are a common response to skipping meals.
9.
Drink plenty of water throughout the day, instead of fizzy drinks which create more thirst.
10
. Eat plenty of proteins and essential fatty acids; they create a sense of fullness and satisfaction in the body.
Get Some Sleep
Try and build a good sleep pattern into your daily life. This will leave you feeling more energetic in the morning rather than feeling lethargic and being asleep at an early hour eliminates those late night snack cravings!
You might also like...