Probiotics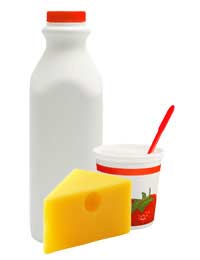 Though you may not be aware, the intestinal tract is inhabited by thriving colonies of over 400 types of microorganisms. While some of them are responsible for causing disorders such as irritable bowel syndrome, allergies and digestive problems, others are working hard to combat pathogens, help the body release toxins and thus keep the immune system healthy. Beneficial microorganisms that normally inhabit the human colon become fairly well established shortly after birth and remain relatively stable throughout life, depending on diet and the amount of de-stabilizing pathogens. Commercial probiotics have now been developed to re-stabilize or boost the gastrointestinal ecosystem. To do their job effectively, the live organisms must attach themselves to the intestinal lining, rather like Velcro. Though their colonization is not permanent, if they are unable to fix themselves at least temporarily, they will simply pass out of the system without taking effect.
Therapeutic Strains of Probiotics.
Though a healthful diet does help maintain colonies of friendly microflora, many of the habits of modern lifestyles can compromise the natural balance of the ecosystem within the gastrointestinal tract. One such threat is the overuse of antibiotics. Studies have shown that while antibiotics destroy pathogenic bacteria they can also kill beneficial organisms and may upset the balance of the digestive system, causing diarrhoea or allergic reactions. A course of probiotics can be used with and for several weeks after a course of antibiotics to prevent this. Lactobacillus acidophilus DDS-1 has been reported to be highly resistant to commonly prescribed antibiotics such as penicillin, streptomycin and aureomycin.
Another potential negative side effect of both antibiotic overuse and our modern day sugar-laden diets is Candidiasis; an overgrowth of yeast. This type of infection is also common among people whose immune systems are compromised by diseases such as AIDS or diabetes. The microorganism L. acidophilus, which resides naturally in the mouth, vagina, and small and large intestines, can be supplemented to treat or prevent Candidiasis. It protects the body from invaders such as candida albicans by producing natural antibiotics and can help restore the body's natural balance.
An unhealthy diet can also be responsible for disorders such as heart disease and high cholesterol levels. Studies have shown that cholesterol reduction can be enhanced by probiotic supplements. Lactobacillus Plantarum variant OM has been shown to preserve nutrients such as omega-3 fatty acids, and also to increase their content. Its other unique ability is to speed up the break down of protein; this makes it a healthful aid to digestion.
Lactobacillus reuteri produces a substance named reuterin, which prevents harmful bacteria from colonizing the intestine. It also binds the mucus lining of the stomach, reducing the risk of gastric disorders such as leaky-gut syndrome, and increases the effectiveness of the immune system.
Another Lactobacillus strain is L. salivarius, which requires a special culturing process. Flourishing in the small intestine, it doubles its population every twenty minutes. L. salivarius has another very special talent; it can survive and grow in both anaerobic (without oxygen) and aerobic (with oxygen) environments. This gives it a distinct advantage over acidophilus, which has little or no growth in aerobic conditions. Another of its unique benefits is that it can break down undigested protein. This means that it helps the body eliminate toxins produced during digestion. L. salivarius has also been shown to destroy Heliobacter pylori, the leading cause of ulcers.
Some strains of probiotics are more transient than others, colonizing the intestinal tract for only 1-3 days. Lactobacillus rhamnosus GG is one of these. It has been studied extensively in adults and children and has been shown to improve traveller's diarrhoea, antibiotic-associated diarrhoea and colitis. This friendly microorganism works to boost the immune system by releasing toxins.
Another transient strain is Lactobacillus bulgaricus, which is found in yogurt and cottage cheese. During its residency L. bulgaricus helps to increase the environmental acidity levels to inhibit harmful bacteria. It also gives the immune system a boost. Allan Walker, MD, Professor of Paediatrics at Harvard Medical School claims that studies have shown that introducing this strain of probiotic bacteria into children's diets can reduce their chances of contracting allergic diseases such as lactose intolerance, asthma, eczema and rhinitis, by up to 50 percent.
Bifidobacteria bifidum, the major bacterial component of the human large intestine, is also found in the small intestine and vagina. It works to increase intestinal acidity, making a less hospitable environment for harmful bacteria. It also competes with and controls populations of pathogenic bacteria and yeasts. This microorganism is also effective in combating candida albicans and is responsible for producing essential B vitamins.
Sources of Probiotics.
Supplements are available in capsule form and also powders that may be added to cereal or cold drinks. The usual measurement for probiotics is in Colony Forming Units (CFUs). This refers to the number of live bacteria present in each serving. A typical capsule will contain at least 1.25 billion CFU. The average initial dosage will range from 2-4 capsules each day, being reduced after the first week or two. Though the product label should offer this information as well as stating how long the product should retain its stated potency, this measurement is only valid at the time of manufacture. There is no guarantee that it is still the case by the time of purchase.
You might also like...