Why You Should Limit Fizzy Drinks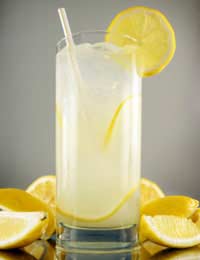 Many people enjoy fizzy drinks, not realising that they may be putting their health at risk.
In fact, even carbonated water – which might appear to be perfectly safe to drink – contains carbonation, which can harm teeth and cause tooth decay, as well as decay at the root of the tooth.
Consumption of fizzy drinks – even just one can per day – has been linked to obesity, as well as diabetes, heart disease and osteoporosis.
So next time you reach for that can of Coke or bottle of Perrier, you might want to think again…
Bad for the Teeth
Both sugars and acids are found in many fizzy drinks, and most dentists tell their patients that just like sugar, carbonation is bad for teeth health as well.
Sadly, few people realise that any kind of carbonation has a negative effect on the health of the teeth. If you drink a lot of fizzy mineral water, you may think you're doing your teeth no harm. While it might be better than drinking Coke, it still puts teeth at risk.
Too much carbonation in the diet can cause cavities, while ingesting over time an excessive amount of carbonation in fizzy drinks can result in root cavities and root decay.
Contributing to Obesity
If you are face with a chocolate bar or a fizzy drink, many people opt for the latter as the healthier option. But in reality, drinking too many fizzy drinks can have a negative impact on your overall health, and even lead to obesity.
Researchers from the Bournemouth Diabetes and Endocrine Centre, UK found that limiting the number of fizzy drinks in a daily diet can make a tremendous difference to obesity rates, especially when it comes to children.
That's because fizzy drinks are loaded with sugar, and sugar enters the bloodstream quickly. Too much sugar will, eventually, turn into fat.
The researchers behind the study, which involved 650 children between the ages of 7 and 11 over a year-long period, recommended that the children drink diluted fruit drinks instead, or just plain old water.
Fizzy Drink Tax?
In the United States, the fizzy drink problem has become so acute that some campaigners are advocating a tax on "sodas", saying it would dramatically cut down the number of people who are obese and/or suffer from diabetes.
They point to the fact that:
Drinking one can of fizzy drink per day can increase your risk of becoming obese by 60 per cent.
Fizzy drinks have been linked not only to obesity and tooth decay, but also to heart disease and osteoporosis.
Each can of drink may contain up to 12 teaspoons of sugar, carbonation, sulphites, caffeine and artificial colours, which does not a healthy cocktail make.
On average, a sweetened fizzy drink contains 150 calories.
Another problem with fizzy drinks is that they fill you up, meaning you have less of an appetite for nutrition-rich foods your body craves, such as fruit and vegetables, lean meat, chicken and fish, wholegrains and low-fat dairy products.
So next time you're thirsty, why not reach for a glass of water instead? It's thirst-quenching, it's natural, and it's (almost) free. Best of all, it won't cause any damage to your health…
You might also like...