The Dangers of Crash Dieting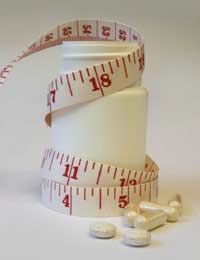 Crash dieting is not a new issue in the world of slimming but it is still a dangerous way of trying to lose weight. Most people are aware that in order to lose weight and keep it off the best and most healthy way is too change your lifestyle and make long term dietary changes that encourage a slow but permanent weight loss. For many people however, the temptation to try and shed the weight as quickly as possible can persuade them into crash dieting.
What Is A Crash Diet?
A crash diet is a type of eating plan that includes making several extreme alterations to the amount and type of nutrition taken during a certain length of time. This usually involves depriving most foods from the diet and taking only a few food items during this time.For example many old fashioned and dangerous crash diets required the slimmer to drink only juices or cabbage water for between three and seven days, or others that allow only fruits and water for a specific length of time.
There are no hard and fast rules about what is included in a crash diet and often the slimmer's will specify what they will allow themselves and what they forbid.In many respects a crash diet is very similar to starvation with the exception of the usual allowance of one or two food items.They are often used short term as people are aware of the long term dangers of using this method for weight loss but commonly falsely believe that it is safe, realistic and successful to use it as a short term option.
What Are The Dangers?
The obvious dangers include depriving the body of the essential nutrients and vitamins that it needs to be able to function properly. Along with this are the risks of not receiving enough calories to provide energy which causes the body to use energy sources from elsewhere in the body which can have a significant impact on blood sugar levels and metabolic processes.It is also dangerous to the mental health of the patient as depriving the body of its needs and desires can cause a low mood,. Reduce concentration and cause the person to become so focused on their weight loss that they are less able to fully participate on other activities.
Does It Work?
Often the body will lose a few pounds when a crash diet is undertaken but this weight loss is not usually Permanent as it is common for those who undertake these diets to then over eat when they reach their goal. This is often because the body is in a state of near starvation and will need to recuperate its lost energy and nutrients.
If You Really Want To Try A Crash Diet.
No Doctor or dietician would recommended trying a crash diet for any purpose, but for those who feel you really must try and lose a few pounds for an up-coming event then try and stick to as plan similar to these guidelines:
Allow yourself a three day timescale
Stock up on salads and fruit and eat at regular intervals
Drink plenty of water
Take supplementary vitamins and minerals.
If you feel weak or tired, eat a biscuit or some fruit and drink plenty of water.
Do not stop eating altogether as the effects of this on your body can be dangerous in the longer term.
Crash dieting is an unpleasant and difficult way of losing weight. It should never be undertaken for long periods and will not achieve a long term result.In today's society when there is so much information known about the human body and with so many healthy eating options available there really is no need to require the use of a crash diet.
You might also like...