The Dangers of Laxatives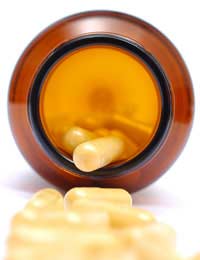 Many people commonly use laxatives as a way of managing constipation. Indeed they are often given in hospitals before surgery or investigations of the gastro-intestinal tract.
There are different types of laxatives, working in different ways on the bowel and they can be useful when used correctly. Some people however, misuse these substances and are putting themselves in serious danger.
Types Of Laxatives
Not only available as a drug, some of nature's products can act as a laxative for many people. High levels of bran and certain fruits can have the same effect as a tablet laxative and are used by many people as a natural way to aid bowel movements.
Laxatives are also available as syrups, powders, tablets and capsules. These are commonly available from supermarkets and chemists and are available without prescription.
There are three main types of laxatives that are used for medicinal purposes, these are osmotic laxatives, bulk forming laxatives and stimulant laxatives, each having its own mechanisms and function.
Osmotic Laxatives
This type of laxative works by encouraging more fluid to enter the bowel, causing the stool to become softer and more easily passed. These are commonly used in the health service as by those who have not taken enough fluid.
Bulk Forming Laxatives
These work by swelling when inside the bowel, forcing any existing stool to be eliminated. This is how natural laxatives, such as bran, work.
Stimulant Laxatives
These drugs work by speeding up the function and movement of the bowel, they work within one day and offer fast relief to constipation.
How are Laxatives Abused?
Many slimmers, or indeed those suffering from eating disorders, are often enticed by the potential weight loss benefits of using laxatives. In fact, if a person is not eating enough or at all, they are very misguided as they will have no stool to pass and will simply be eliminating water, which can have disastrous side-effects.
Instead of taking the recommended dose, some slimmers and those with eating disorders take excessive volumes of the drugs each day, sometimes hundreds in an effort to lose weight.
Consequences Of Laxative Abuse
Taking too many laxatives, or taking them when they are not needed can be very dangerous and carry significant side-effects.
Apart from causing discomfort, bloating and wind to build up in the abdomen, the person can become severely dehydrated due to diarrhoea. Those suffering from eating disorders probably do not take in sufficient fluid in the normal day and will be passing most of this out when using laxatives. Dehydration can be very dangerous and have serious effects on overall health and can lead to multiple organ damage.
Diarrhoea can also cause the skin around the anus to become ulcerated if it is subjected to fluids high in enzyme concentration such as diarrhoea.
Laxatives can be very useful substances when used correctly for the right reasons, but those who are taking them as an aid to slimming are potentially putting themselves at risk of many side-effects that are bad for health and should try and stick to a balanced, calorie-controlled diet and a regular exercise regime. Speak to a qualified dietician or GP for more advice on laxative use.
You might also like...