Anorexia Nervosa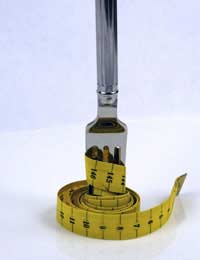 Eating disorders have one of the highest mortality rates of all mental illnesses- over 10% of sufferers die either from the effects of starvation or committing suicide. Globally, eating disorders are spreading throughout developed countries.
Symptoms of Anorexia Nervosa
Anorexia nervosa is a serious, often chronic, and life-threatening eating disorder defined by a refusal to maintain minimal body weight within 15 percent of an individual's normal weight. Other essential features of this disorder include an intense fear of gaining weight, a distorted body image, and amenorrhea (absence of at least three consecutive menstrual cycles when they are otherwise expected to occur). In addition to the classic pattern of restrictive eating, some people will also engage in recurrent binge eating and purging episodes. Starvation, weight loss, and related medical complications are quite serious and can result in death. Most people will at some moment in their life experience negative feelings about themselves, these feelings are dependent on circumstances of hardship and emotional trauma, dissatisfaction with events or stress. Medical discourse tells us that for the anorectic, these negative feelings are clinically morbid and that the sufferer may not be able to distinguish that they are irrational and do not in reality pertain to the physical body.
Causes of Anorexia Nervosa
The cause of anorexia nervosa is unknown, although it is likely that both inherent biological factors and factors in the patient's social environment play a part. The disease is mainly encountered in the western world and is more common among women in certain professions, such as models and ballet dancers. Puberty, deaths in the family and other life stresses are all believed to be potential triggers of anorexia. There may also be peer pressure to lose weight, nasty comments from others about weight that trigger dieting or an unrealistic expectation of what a normal body weight should be.
Health Consequences of Anorexia Nervosa
Abnormally slow heart rate and low blood pressure, which mean that the heart muscle is changing. The risk for heart failure rises as heart rate and blood pressure levels sink lower and lower.
Reduction of bone density (osteoporosis), which results in dry, brittle bones.
Muscle loss and weakness.
Severe dehydration, which can result in kidney failure.
Fainting, fatigue, and overall weakness.
Dry hair and skin, hair loss is common.
Growth of a downy layer of hair called lanugo all over the body, including the face, in an effort to keep the body warm.
Warning Signs of Anorexia Nervosa
Dramatic weight loss.
Preoccupation with weight, food, calories, fat grams, and dieting.
Refusal to eat certain foods, progressing to restrictions against whole categories of food (e.g. no carbohydrates, etc.).
Frequent comments about feeling "fat" or overweight despite weight loss.
Anxiety about gaining weight or being "fat."
Denial of hunger.
Development of food rituals (e.g. eating foods in certain orders, excessive chewing, rearranging food on a plate).
Consistent excuses to avoid mealtimes or situations involving food.
Excessive, rigid exercise regimen-despite weather, fatigue, illness, or injury-the need to "burn off" calories taken in.
Withdrawal from usual friends and activities.
In general, behaviours and attitudes indicating that weight loss, dieting, and control of food are primary concerns.
You might also like...