Motivating Yourself For Exercise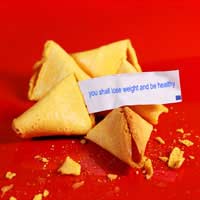 No matter how skillful or gifted you may be physically, in sport this can count for nothing if you are not correctly attuned mentally. A lack of preparation, worries over performance or a loss of confidence - all these can mean sudden death to your successful sporting performance. Professional sportspeople recognize this and there are now very few who do not use some form of psychological assistance to help them fulfill their true potential.
Setting Goals
First of all you need to decide your level of commitment to your sporting activity. Are you going to be letting of steam at the gym at the weekend, a committed team member every weeknight or is it going to be you whole career? Once you know how much time you have to give, you can work out what level of skill you're likely to attain; two karate classes each week are not going to get you that black belt this year!
Before you go on to set any sporting goals, it is worth considering what your life goals are, so that you can further assess your commitment to your sport in the context of your career, relationships, ongoing education, and other facets of your life ambitions. This way you can see what over-all lifestyle changes need to be made so that no sudden surprises and major upheavals catch you unawares further down the road. An effective way to keep on track is to use a journal or life planning software such as Mindtools or Goal-Pro.
When you're ready to start planning, beware of setting goals unrealistically high. Eventually you will realize your goal is unreachable and become dispirited you will begin to feel defeated and will no longer make an effort to attain your goals. Conversely do not make goals so vague or easily attainable that you feel that you have achieved nothing and that your efforts have been a waste of time. Your goals should be challenging. If your achievements cannot be measured then you will not be able to see that you have progressed and your self-confidence will not have benefited. Set regular and organized goals and remember to give yourself time to relax in between them.
Achieving Goals and Feedback
When you have achieved a goal, take the time to enjoy the satisfaction of having achieved it. Always take some time before moving on to your next goal. If your goal was a significant one, or one that you had been working towards for some time, take the opportunity to reward yourself appropriately. Where you have achieved a goal you can use this feedback into your next goals:
If your goal was easily achieved, make your next goals harder.
If while achieving the goal you noticed a deficit in your skills, set goals to fix this.
If goals do not hold any attraction any longer, then let them go and set new ones, they can grow as you do.
Where you have failed to reach a goal, don't punish yourself for the failure but examine the reasons for it.
If you didn't keep to your usual training program perhaps your routine needs to me made more interesting.
If you learned something that would lead you to change goals still outstanding, do so.
If your goal is taking a dispiriting length of time to achieve, make the next goals a little easier.
Use this information to adjust the goal if it was set too high, or to set goals to acquire new skills or build stamina. Feedback like this turns everything into a positive learning experience - even failing to meet a goal is a step forward towards progress.
You might also like...