The Anti-Ageing Diet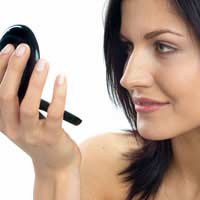 Most of us attribute how we look to our genes. But in reality, we all have a lot of control over how we age, and what face is looking back at us in the mirror. If you want a youthful visage peering back at you when in your fifties – or sixties - it might all come down to your diet.
The foods we eat play an enormous part in how we feel, how we behave and even how we look. When combined with regular exercise and a healthy lifestyle that discourages smoking or drinking to excess, the right diet might even be an antidote to plastic surgery.
Signs of Ageing
To understand how the right diet can keep ageing at bay, it's important to understand what ageing really means. Here are some signs that your body might be slowing down – whether gracefully or not could be all up to you!
Appearance of fine lines and wrinkles
Saggy and/or baggy skin
Decreased energy
Memory loss and decreased brain function
Increased risk of getting certain diseases, such as osteoporosis, cancer, stroke and heart disease.
While some signs of ageing are inevitable – you can't expect to look 18 when you're 80 – there are ways you can slow down, or eliminate, the inevitability of others. One way to do this is with the right diet.
Anti-Ageing Diet
There are general guidelines to follow when it comes to staying healthy, and to stay looking and feeling young. As a rule, you should keep your calorie intake down, cut down on processed foods, sugar, salt, saturated fat and alcohol, and eat plenty of fresh fruit and vegetables.
Some foods are also better for you than others, and to stay younger it's a good idea to eat lots of oily fish as well as foods containing wholegrains, including wholemeal pasta and rice. Drinking at least six full glasses of water a day, if not more, is also a must.
As always, when starting any diet, check with your GP first to see what is appropriate for you, as you may have certain conditions that mandate eating – or avoiding – certain items.
Top Anti-Ageing Foods
Here are some of the top anti-ageing foods, which are designed to turn back the clock, or at least make it stop ticking so loudly...
Curry powder, ginger and garlic. Ginger helps the respiratory and digestive systems while garlic can help keep cancer at bay. And curcumin, which is found in turmeric, has been found to help rid the brain of the plaque that causes Alzheimer's. Start cooking Indian-style!
Tomatoes. When cooked they produce lycopene, which is a natural anti-carcinogenic. So enjoy that (wholemeal) pasta with tomato sauce!
Nuts, especially almonds, walnuts and brazil nuts. These all contain minerals such as potassium, iron, selsium and zinc, and may help to lower cholesterol. Sprinkle a nut mixture on a salad or have a small handful every day.
Soya products, especially for women. Good before, during and after the menopause as can help maintain oestrogen levels. Some studies say soya is also a preventative when it comes to osteoporosis and Alzheimer's. Have some soya sauce on your chicken and brown rice!
Chocolate. Full of flavonols, which is why some studies say chocolate can help to maintain the healthy functioning of blood vessels.
Berries. Contain plenty of antioxidants, especially blueberries. Sprinkle them on your breakfast cereal or have a healthy fruit salad. Also great as a healthy ice cream topper.
Avocado. Can help lower cholesterol. Have it in a salad or mash and spread on wholemeal bread for a healthy and satisfying snack.
Spinach. Rich in both Vitamin K and calcium, this lovely green leafy veg can help you avoid osteoporosis. Add spinach to your omelette or make a sarnie with spinach instead of lettuce. Yum!
Protein. Lean fish, eggs, chicken...the world is your oyster – literally. Have some protein every day to keep your muscle mass up to the level it should be.
Keeping healthy and looking and feeling young begins with your diet. Changing the way you eat is one big step toward increasing your life span, and making you enjoy your life more with every passing day.
Eating the right foods and taking regular exercise will make you feel younger, with the added benefit that you'll no doubt look younger as well. So give it a try. What have you got to lose – except a few bags, lines, pounds and wrinkles?
You might also like...