Diets to Treat Obesity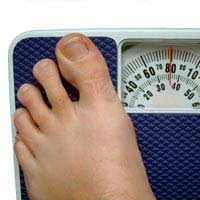 People who are classified as being "obese" are seriously putting their health at risk. Unfortunately, it's estimated that nearly one-fourth of all adults in Great Britain are obese, and that number is steadily climbing.
While the number of "quick fixes" to treat obesity are often in the media, such as gastric bypass operations, by far the best way to lose weight is through a slow, steady diet. It can be daunting to start dieting - and potentially dangerous - when you have a lot of weight to lose, which is why special diets specially for obese people have been formulated.
What Does "Obese" Mean?
People who are overweight have a Body Mass Index, or BMI, of 25 – 30, while people who are obese have a BMI of 30 – 40. Severely obese people have a BMI of over 40. Keep in mind that a BMI measures weight in relation to height, so very fit people with a high muscle mass might have a high BMI and not be overweight.
Being obese means that you are much more at risk of getting serious health problems. You are increasing the risk of having high blood pressure and thus a heart attack or stroke, and of having Type II diabetes, gallstones, sleep apnoea, some types of cancer, and other diseases.
Why Are People Obese?
People tend to gain too much weight for a variety of reasons. Most people, however, pile on the pounds because of two simple reasons: they eat too much and exercise too little, or not at all.
Other factors, however, also contribute to the obesity epidemic in this country. An environment where food is plentiful and where unhealthy food is often cheap makes it easier to gain weight. And some people eat for psychological or emotional reasons, gaining comfort from their meals.
Additionally, in some cases people have genetic or other physical reasons why they gain weight. People who are diabetic or women with polycystic ovarian syndrome are more prone to weight gain. Sometimes a faulty metabolism plays a role, making us store more fat or unable to break down fat stores properly.
Diets to Treat Obesity
If you are seriously overweight or obese, your best plan of action should be to consult with your GP to decide which type of diet is best for you. Here are some your GP might recommend:
VLCD: Also known as the Very Low Calorie Diet, this involves eating only 1,000 calories per day or more. It should be followed for 12 weeks, and people can do it either full-time or intermittently (two or three days on, a few days off). The rest of the time a healthy diet should be followed. Best when followed alongside a nutritionist or health care professional who is monitoring your weight loss.
The Mayo Clinic Diet. Has a two—pronged approach. In the first two weeks you lose up to 10lb, then you continue to lose at a rate of 1 to 2lb a week. Based on the "healthy weight pyramid", it gives you lots of healthy food to eat, while reigning in calories.
Cabbage Soup Diet. This diet is not suitable for long-term weight loss, but it might kick-start a sensible eating diet plan. Some very obese people use it to lose weight quickly before surgery. It involves eating ONLY a soup made from cabbage, tomatoes, peppers, onions and other veg several times a day for seven days. Side effects can be light, weakness, and flatulence.
LighterLife. This company offers a programme called LighterLife Total for people with a BMI of 30 or more. It involves eating four "Foodpacks" daily, with no conventional food whatsoever. Your blood pressure will be taken every four weeks and you need a medical assessment before you begin.
The Zone Diet. This diet has followers divide a dinner plate into three sections, then fill it with foods from certain groups, such as protein, non-starchy vegetables and fruit. Eat only this, along with two special snacks a day, and obese people should see a weight loss of between 1 to 2lb a week, more in the beginning.
Being obese is dangerous, and the sooner you do try to do something about it the better. Following a diet that is specially designed for people with a lot of weight to lose is usually the best way to go. Good luck!
You might also like...