The Hibernation Diet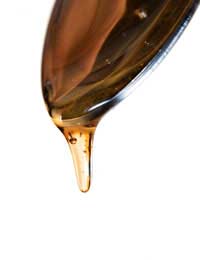 The hibernation diet is created by Edinburgh sports nutritionist and pharmacist Mike McInnes and incorporates honey and resistance training. The diet focuses on liver functions and claims that eating honey before bedtime fuels the liver, allowing the body to activate hormones that burn fat. Without the extra fructose, the body spends most of its energy stabilising blood sugar levels instead.
The hibernation diet advocates two things that most diets forbid; eating at night and avoiding the gym. But the hibernation diet promises that you will lose weight, and what's more it claims that you will drop those excess pounds while you are sleeping.
Could This Really be The Diet of Your Dreams?
According to McInnes by using this diet we can train our bodies to think that we are actually going into hibernation so that it will start to use up stored fat stores while we are sleeping, just like animals do. According to McInnes, the first hours of sleep are when we sleep the most deeply and when our overnight repair systems are at their busiest. He goes on to explain that your blood sugar levels are just as important for a good night's sleep as they are during the day. Your brain uses energy while you sleep and, if your blood sugar levels are off balance, it will release stress hormones into your system, degrading the quality of your sleep and preventing your body from carrying out its essential repairs. When your body is healthy and carries out these repairs while you sleep, it uses energy from stored fat.
According to the creator's mathematics, assume you sleep for eight hours a night. An average female of, 5ft 6in and 60 kilos is probably burning about 60 calories an hour. During your slow wave sleep, you are burning 240. But, if you introduce three resistance routines a week, you will increase that to 600 calories each night in that four-hour period. McInnes says that during lighter sleep, you will still burn 50 per cent more calories than otherwise, so you'll total 960 a night or 6720 a week - doubling your fat metabolism. Compare that with one full hour of pounding the beat on the treadmill. That will result in 1000 calories used. But 500 of these come from carbohydrates, including converted muscle, 200 come from muscle stores, so have no effect on body fat at all. A miserable 300 come from body fat stores, equivalent to 33 fat grams of loss.
A Typical Day For a Hibernation Dieter
7.30am to 8.30am - A healthy breakfast. Anything from muesli to porridge to banana on toast is allowed.
10.30am to 11.30am - Choose from snacks such as a small handful of nuts to a piece of fruit or wholegrain bread sticks.
12.30pm to 1.30pm. Lunch. Choose from plenty of healthy options, including a tuna and mushroom sandwich with orange juice and an apple or mixed bean salad.
At the end of work - A snack of peanuts, a banana or crisp breads with low fat cheese or honey.
When you arrive home - A tiny snack. Options include carrot and raisins or artichoke.
6.30pm to 8pm. Choose from a host of healthy meals including roast lamb and steak.
Bed time - honey (one or two spoonfuls).
You might also like...