How I Lost a Stone on the Evolution Diet: A Case Study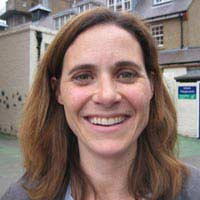 Having a set of twins followed by a daughter three years later made Christine Balzano desperate to lose weight. So she started a home exercise and healthy eating program, which was great – up to a point.
"I lost over two stone in a couple of months but then I reached a plateau," says Christine, who lives in northwest London and is a stay-at-home mum who does part-time university admissions consulting.
"I still wanted to shift at least a stone and a half but I was finding it impossible to do on my own. I needed help."
Combined Diet and Exercise
So Christine, now 35, started going to a professional trainer who specialises in doing combined group classes in diet and exercise.
The small "kettle bell" group is an intensive 30-minute exercise group that meets up once or twice a week. It focuses on the core of the body, and uses the unique bell-shaped weights to maximise the workouts.
"The 'core' of your body is not just the stomach but really the whole middle region all the way around you, the stomach and the back," says Christine.
"As part of my kettle bells class, the trainer Greg talks about maximising workouts with weights and also by following a healthy eating plan that helps you lose weight from the core. It's all about getting back to how we used to eat before we ate processed foods."
Two-Part Diet
The diet is in two parts: a 30-day detox followed by a lifetime of healthy eating. The detox involves staying away from anything processed which has additives or preservatives in it.
It focuses on eating things you can pick from the trees, such as berries and nut, and things you can hunt, like meat and fish.
You are encouraged to use natural oils during the detox but to stay away from sugar, unless it's natural sugar like the type found in fruits. And no dairy products are allowed, unless they are unpasteurised.
"The detox plans to get rid of the things in your regular diet that hang around your gut, and have a complete cleanse," says Christine. "After the detox is over, you can gradually introduce some of the things back into your regular eating.
"It's all about getting back to basic eating, and it wasn't difficult to stay on it. The hardest part was learning not to get hungry, so once I figured out what kind of snacks I could have, everything was fine.
"I ended up eating a lot more fruits and nuts than I used to, and I just got used to always having them with me so I could have a healthy snack to fill me up when I needed it."
Only Special Carbs Allowed
Christine also had to buy special carbohydrates, such as spelt bread and sourdough rye, as wheat is not allowed on the diet.
"I had to shift my normal meals that had proteins and pasta in them to just having natural protein, or the specified type of carbs like spelt. The way that those grains are processed does take out the nutrients, it keeps them natural.
"Wheat flour, however, is processed in a way that makes your stomach work overtime to recognise what it is, and turn those fuels into energy.
"So the diet works because it recognises the food that you are eating and is able to burn it more quickly; the food is natural and not complex. The body does not recognise processed food."
Back to Pre-Pregnancy Weight
Within just a month of dieting and exercising Christine lost a stone and a half, and is now down to her pre-pregnancy weight of 10st 4lb. Best of all, she feels a lot better about herself.
"I now have more energy, my stress level is lower, and I feel a lot more comfortable in my own skin," she says.
"And I do not have to spend more energy thinking about what I eat. I don't think about the amount I eat anymore, just the type of food I eat, and I never feel hungry.
"I am back into the clothes I wore before I had children, and I look a lot better too. And I am still regularly exercising, which gives me a boost every time I do it."
You might also like...