A Wheat Free Diet Helped Me Lose Weight: A Case Study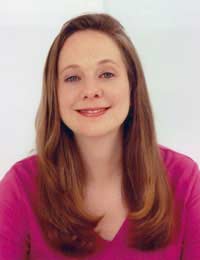 After the birth of her second child, Wendy Knowles found it increasingly difficult to shift the baby weight. A professional writer, she spent much of her time either looking after her two small daughters or sitting in front of a computer, and the weight kept piling on.
"I wanted to lose about a stone, just to have more energy and fit back into my pre-baby clothes," said Wendy, then 38, who lives in London. "Because I am more of an apple shape, the extra stone felt like it was only concentrated around my middle. I was always slim but never really had a waist, and I was finding it difficult to do up my jeans."
Wendy had tried a few weight-loss programs, but nothing seemed to work. "My biggest problem was that I love bread," she admits. "On bad days I could easily eat up to six slices of bread per day. Two pieces of toast for breakfast, a sandwich for lunch, and two more pieces for an afternoon snack.
"I also adore eating cakes, and would finish off anything the girls left on their plates. I was becoming worried that soon I'd need to lose much more than a stone if I didn't do something about it once and for all."
Personalised Diet Plan
Wendy decided that devising her own diet plan would probably work best. Wheat was her main weakness, but she also couldn't seem to keep away from sweet things like chocolate, ice cream and gummy sweets.
"I decided that I would eliminate wheat completely, not because wheat was bad for me, but because it meant I wouldn't be eating any bread, cakes, or biscuits," she said. "I also was going to avoid anything sweet, within reason, and eat no fat – also within reason."
For breakfast, Wendy ate either porridge or Rice Krispies with skim milk, or occasionally plain yogurt with an oat-based museli. Mid-morning snack was fruit, lunch was a large salad, often with tuna and sweetcorn, a piece of baked chicken or a hard-boiled egg. Her only salad dressing was plain balsamic vinegar.
Afternoon snack was more fruit, and dinner was chicken or fish with plenty of vegetables and either rice or potatoes – with no butter. "I could go all day without bread if I had rice or potatoes to look forward to", she says. "And for a special treat I would have diet hot chocolate, or a few chocolate chips in my yogurt."
Wendy kept on the diet for almost four months, and the weight came off easily. "For me, the key was to be very very strict. I know people say that you should allow yourself a treat every day, but I rarely wavered from my strict eating plan.
"A few times I ate some fruit pastilles and I remember having half an ice cream in a restaurant once, but that was about it. If I allowed myself to veer off course and have some cakes or a sandwich, I knew that I would never get back on the diet."
Lost a Stone
Interestingly, although Wendy's weight dropped from 10st 7lb to 9st 6lb, she later was told that her diet wasn't as healthy as it should be. "I made sure I ate lots of fruit and vegetables, had ample protein and milk or yogurt daily. I also had starch when I had rice or potatoes in the evenings, and for my breakfast.
"But I later met a nutritionist who told me I could have had one or two pieces of wholemeal bread per day, with peanut butter or an avocado on it. And that Rice Krispies were not really a strong, healthy option, that something else would have been better.
"But I think that if my diet had been less strict I wouldn't have stuck to it. I needed a strict wheat-free diet so I wouldn't go overboard on wheat. This way worked for me."
Needs to Diet Again
Two and a half years later Wendy had yet a third daughter, and is now contemplating doing the same diet all over again. "My tummy is back – big time. I am more out-of-shape now than I used to be, I am older and generally more unfit," she says.
"Although amazingly I have only put back on a bit more than a stone – I am now 10st 8lb – I can tell where my weight is heading. I need to do something quick, but I don't know if I can muster up the willpower I had then."
Luckily, her oldest daughter is now nine years old – and thin as a rake – and has said she'll help her mum stick to her guns. "I hope with the help of someone there cheering me on that I'll be able to do it," she says.
"We are planning a trip to California in three months, so I have a deadline. I don't want to be in all those gorgeous shops buying affordable size 14-16 clothes when I can buy size 10 or 12!"
You might also like...