Is a Vegan Diet Healthy?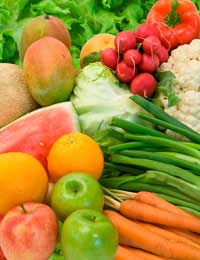 Many people at some stage in their life choose to become vegetarian, either for moral, ethical, environmental or health reasons. Some reckon that eating meat is cruel; others point out the health risks associated with being a carnivore, such as increased risk of heart disease. some cancers and stroke.
Still others choose to go one step further, shunning not only meat but any animal-based product, including dairy products and eggs. They call themselves vegans, and many refuse to eat any type of food processed using animal products, such as refined white sugar.
Most people accept a vegan diet to be a lifestyle choice, and point to the fact that the majority of vegans also refuse to wear fur or leather clothing, and use any products that involve animal testing, such as some cosmetics.
But while the moral reasoning behind this choice may be a personal decision, there is no doubt that being a vegan has a specific effect on personal health. A vegan diet may sound healthy, as it is full of fresh fruits and vegetables and free of cholesterol and most saturated fats. But is it all that its advocates crack it up to be?
Basics of a Vegan Diet
The Vegan Society advocates that vegans eat a plant-based diet that does not "exploit" animals, which means no eggs, milk, meat or even honey, as honey comes from bees. They say it stops the exploitation of farm animals, and also reduces our eco-footprint as fewer greenhouse gas emissions are released when following a vegan as opposed to a meat-based diet.
It also advocates, as part of a vegan lifestyle, that vegans avoid items such as silk, leather and wool, as they are also animal by-products. In fact, The Vegan Society also encourages its followers to shun medications and even contraceptives that contain animal ingredients. Vaccines, it says, are also usually cultured using chicken eggs, and are therefore also off-limits.
It is generally accepted that problems from a vegan diet arise not because of the lack of animal-based nutrients consumed, but because the planning involved in having a healthy vegan diet is often too difficult for some people. You can eat healthily as a vegan, but it will take a lot of forethought and hard work.
Becoming a Healthy Vegan
In order to eat a healthy vegan diet, you will need to make sure you substitute alternative nutrients from those you are cutting out of your diet. They include:
Omega-3 fatty acids. These are present primarily in oily fish, but you can also get them from alternative sources such as vegetable oils (soybean, corn, peanut and sunflower). Also, try microalgae oil.
Vitamin B12. As this is only found in animal-based products, you will need to take a vitamin supplement to get this important nutrient into your diet.
Alpha-linolenic acid. Flaxseed oil (unheated) and crushed flaxseed.
Calcium: Drinking soya milk and taking a supplement are the best ways to get this important mineral. Some vegetables such as broccoli, kale and Brussels sprouts also contain high levels of calcium, as do figs, tahini and other food items.
Vitamin D. Important to help absorb calcium, get this from fortified cereals and soy drinks
Iron. Citrus fruits will help increase absorption, while tannin (found in tea and coffee) will decrease absorption.
Protein. Try foods such as tofu, quinoa and tempeh, all of which take on the flavour of other foods and can be delicious in cooked dishes.
A vegan diet can be healthy if you make sure you eat a balanced diet, and take the right mineral and vitamin supplements to balance out what you eat, if needed. Not using certain medications, however, can have a detrimental effect on your health, as can shunning vaccinations due to the use of animals in their production.
If you are considering becoming vegan, this is not a decision to take lightly. Find out what you need to eat to stay healthy, and make sure you take all the supplements you need and/or plan your diet properly. And you might want to have all necessary vaccinations before you make the switch!
You might also like...