How to Curb Your Cravings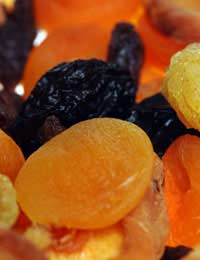 Do you crave pancakes for breakfast? When you eat out do you find you can't get through dinner without succumbing to a decadent dessert? If you eat one cookie are the rest of them calling from the cupboard? If this sounds familiar you are not alone.
For many of us there are times when it seems an impossibility to forego our favourite foods. Some people even find certain foods 'addictive.' But why do we have these cravings for specific foods?
What are Cravings?
Though food cravings can be very strong, most are not actually addictive, but they do differ from being hungry. When you're hungry you'll eat just about anything. A craving however is very specific, whether it's a bowl of popcorn in the middle of your favourite movie or a chocolate bar in the middle of the night. Many cravings are due to imbalances in your diet, your lifestyle or your emotional state.
You may not be surprised to know that the most frequently craved foods are high in sugar and fat. According to David Levitsky, Ph.D., professor of nutrition and psychology at Cornell University, "People want these foods not because of any nutritive value, but because they are easy to consume and instantly satisfy their needs. "
Our emotional associations with food definitely play a role. According to Marsh Hudnall, M.S., R.D., nutrition director of Green Mountain at Fox Run, a women's weight management facility, "attempting to ignore these influences, as is often prescribed in these health-conscious days, may set people up for aberrant eating behaviours, such as food cravings that result in bingeing."
What can you do to curb them before they get out of control?
Have regular meals and snacks. Meals should be about every five to six hours with snacks in between.
Protein foods such as chicken, tuna, beans, or yoghurt will make you feel full longer.
Incorporate protein in to your breakfast and lunch. Protein is key to controlling carbohydrate cravings.
Include naturally sweet foods such as fruit and yogurt as your snacks.
Never skip meals. Research has shown that people who skip meals are more prone to obesity than those who regularly eat 3 meals a day.
Drink 6 to 8 glasses of water throughout the day.
Brush your teeth and gargle with an antiseptic mouthwash. Part of wanting to eat is the taste.
Relax with deep breathing exercises or meditation.
If you know what situations trigger your cravings, avoid them if possible.
Carry emergency supplies of nutritional protein bars in your handbag or brief case.
Distract yourself, most cravings will pass within 15 to 20 minutes, so if you can find something else to occupy your mind for a while, you may just find relief.
Instead of trying to avoid the food you are really craving, with other foods, have what you really want. Just make it a small portion.
You might also like...