Six Tips for Healthy Weight Loss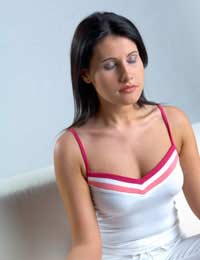 Whilst dieting and exercise will undoubtedly help achieve weight loss, we should be aware of other lifestyle factors and chemical reactions in our bodies, which each have their effects on weight control.
Keep Stress Levels Low
Stress can take a tremendous toll on your overall health. Even if you are eating well and exercising, stress can still cause an increase in body fat. This is because when you are stressed; your body produces a hormone called cortisol. Cortisol increases your blood sugar and insulin levels, slowing down the fat burning processes and increasing inflammation which leads to weight gain around your abdomen. Chronically high levels of cortisol also make you less sensitive to leptin- a metabolism regulating hormone- so your appetite is increased and you gain even more weight. Stress can also cause insomnia, which throws your normal circadian rhythm off kilter and your appetite hormones off balance, again leading to weight gain.
Controlling Inflammation
As you gain more weight, inflammation increases. As a result, you body gets caught up in a vicious cycle of sluggish metabolism and increased insulin resistance. Some doctors believe that sugar is the biggest inflammatory substance in our diet, with trans fat close behind. Trans fats produce inflammation by blocking the receptors that normally switch metabolism on and off. Omea-3 fatty acids, found in fish oils are good fats that help these receptors function properly.
Combat Oxidative Stress
Everyone knows that oxygen is essential to life, but the wrong kind of oxygen can cause cellular damage. Oxidative stress occurs when a pair of oxygen molecules split in two. Lone oxygen molecules become highly reactive unstable molecules called free radicals. Free radicals damage DNA, cause aging and can mess up normal metabolic processes. Antioxidants found in colourful plant foods, green tea, red wine and cocoa, help to reduce the number of free radicals and restore the body's metabolism.
Detoxify Your Liver
Toxins from food and the environment can add fat to your body. Toxins may take the form of medication, bacteria, industrial chemicals, and heavy metals. Such toxins can disrupt or even damage the receptors that control the signalling hormones which control your appetite. With the right balance of proteins, fats, fibre, vitamins and minerals in your diet you can detoxify you body naturally.
Keep an Eye on Your Thyroid Gland
Your thyroid gland is in charge of metabolic regulation. An underactive thyroid slows down your metabolism, An overactive thyroid speeds it up. What you eat, how you breathe and how you handle stress all affect thyroid function. A simple blood test can tell you if you have a sluggish thyroid.
Convert Calories to Energy
Sitting around on the sofa is not going to help you lose any weight at all. The best way to give your metabolism a boost and get crunching those calories is to get moving. Physical activity has a positive impact on how fast your cells convert food into energy.
You might also like...