Nutritional Support for Allergies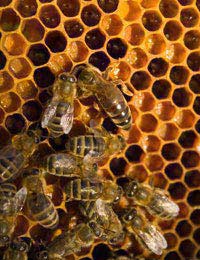 While some allergic responses are little more than a nuisance, others affect the entire body. It is believed that allergies and can develop, if untreated, into more serious problems as we get older, such as high blood pressure, diabetes, cardiovascular disorders, arthritis and other degenerative diseases. The immune system is incredibly intricate and complex, so much so that many of its functions are still not fully understood.
During an allergy attack, the immune system releases a number of chemicals. This release is thought to be one of the primary responsibilities of the immune system. Histamine, for example may be released, causing the blood capillaries to widen and increases their permeability so more fluid passes from the blood to the tissue. This causes local swelling, oedema and redness, common to seasonal allergies.
In the allergic person, the immune system is over-stimulated and continually at work. This can eventually lead to the inhibition of regular function. Over a period of time this can cause recurrent infections and inflammation such as sinusitis, asthma and bronchitis.
Research has repeatedly shown that the immune system can gradually be improved and strengthened, even though it may be heavily damaged. Nutritional reinforcement with therapeutic levels of nutrients (including herbal preparations, free radical scavengers, enzymes), improving diet, immuno-therapy, exercise, and environmental control, together with eliminating infections, getting adequate rest and reducing stress all help to repair the immune system. Some of the recommended nutritional supplements for improving the immune system are;
Bee Pollen
Bee Pollen has been reported to have dramatic effects to aid relief of allergies. It is of a different type than airborne pollens, which cause allergies; it is heavier and stickier. Treatment started before the allergy season has helped many people completely avoid seasonal allergies. This is thought to be due the presence of quercetin, which helps reduce the body's natural production of histamine.
Chelated Selenium
Though selenium is only needed in small quantities, it is still an important mineral. It has excellent antioxidant properties and protect cells form bacterial invasion. Many foods in the Western diet are deficient in selenium. This is because the mineral is destroyed by refining processes.
Essential Fatty Acids
Essential Fatty Acids are an essential aid to prostaglandin synthesis. Prostaglandins regulate immunity, cell recognition and inflammation. If you are not obtaining enough EFAs from food, blackcurrant seed oil is an excellent supplement. They can be obtained in capsule form and taken daily.
Green Tea
Green tea is one of the most ancient and, next to water, the most commonly consumed beverage in the world. Green tea is not fermented and, thus, retains its polyphenols. Polyphenols are phytonutrients, which have excellent antioxidant properties
Pineapples
There is a very beneficial digestive enzyme found in pineapples, called bromelain. Bromelain helps the body to absorb proteins. Studies have shown that bromelain has an anti-inflammatory action within the body. Many athletes use bromelain to help relieve sprains.
Vitamin C
Vitamin C is one of the most important, protective biochemical substances in all life processes. Obtaining adequate amounts of vitamin C on a daily basis from food can be difficult. Supplementing this vital nutrient is a must, particularly for those who suffer from symptoms of allergies.
Quercetin is a flavonoid that gives the taste to onions. It is also present in tea and red wine, but onions are quercetin's richest common food source. Flavonoids have been shown to help the body's reaction to allergens.
You might also like...