Zinc and Exercise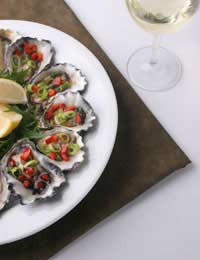 Do you become out of breath or tired very easily when you exercise? If you do, studies show that you may be suffering from zinc deficiency. Scientists have been aware for a long time that zinc is very important for our muscles. More recent studies have now revealed that zinc is even more important due to the finding of an enzyme called carbonic anhydrase. This particular enzyme is dependent on zinc.
If you consume insufficient zinc, i.e. less than the recommended daily amount of zinc, your body will reduce the activity of this particular enzyme. The study conducted research on healthy men between twenty and thirty. For nine weeks, half of them were placed on a diet which contained the recommended amount of zinc, then for another nine weeks on a zinc reduced diet. During the second half of the trial when they were zinc deficient, it was noted that while exercising them men became out of breath quicker and their heart had to work harder to complete exercise routines. During the first half when they had plenty of zinc they could exercise at optimum performance.
Zinc also has a host of other health benefits in the diet including:
Boosting the Immune System
Zinc is beneficial for the immune system because it is involved in the replication of DNA and also plays a vital role in the division of cells.
Improving Appetite
Plasma levels of zinc can affect your appetite and the way your food tastes. Zinc deficiency has been linked to anorexia which can be cured with zinc supplementation.
Boosting Brain Power
Zinc is found in the vesicles of the area of the brain known as of the hippocampus. Zinc is important for this area of the brain because it helps with its role in thinking skills and memory retention.
Healing Skin
Zinc is vital for healthy, young looking skin. Zinc oxide is a topical skin cream which can be used to relieve the discomfort of itchy rashes, dry skin, dermatitis, chilblains and chapped lips. The water based solution, zinc sulphate has also been shown to be beneficial in the treatment of minor burns, acne and cold sores.
Improving Mood
Zinc abnormalities have also been shown to be present in people with mood disorders. Zinc sulphate supplements can reducing fatigue, relieve mood swings and prevent disruptions in your appetite.
Zinc Deficiency
Signs of zinc deficiency include stunted growth, thinning hair, diarrhoea, eye and skin lesions, and loss of appetite. There is also some indication that delayed wound healing, weight loss, abnormalities in the sense of taste and mental exhaustion are also symptoms of zinc deficiency.
Eggs, poultry, beef oysters, peanuts and beans are all good sources of zinc.
You might also like...