Avoiding Digestive and Gastrointestinal Disorders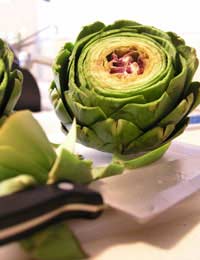 Millions of people in Britain suffer from gastrointestinal symptoms. Other common digestive disorders include heartburn, peptic ulcers, colitis and Crohn's disease.
Hereditary appears to be a factor in some digestive disorders, particularly peptic ulcer disease. Aging can significantly affect gastrointestinal health, particularly the rate at which food passes through the digestive system decreases.
Digestive disorders can originate from dietary choices. Symptoms that result from food choices include nausea, vomiting, heartburn, abdominal pain, bloating, constipation, and diarrhoea. Dietary revisions, such as cutting down on processed foods and animals fats and increasing fibre, can be an initial consideration. Overcooked food is also often a cause of poor nutritional status and a source of dysfunction and disease in the GI tract. Stress and poor exercise can also lead to digestive disorders.
Many people with digestive disorders self medicate unsuccessfully with laxatives and suffer long term. Conventional pharmaceuticals such as gastric acid-pump inhibitors may be used to effectively treat digestive disorders. Equally effective are nutritional supplements and dietary and lifestyle changes.
Digestive Enzymes
Digestive enzymes break down foods into simple nutrients so that the body can absorb them. Because of the increased amount of processed food in today's Western diets, many people do not have sufficient digestive enzymes. The capacity to make enzymes also diminishes with age. Some pancreatic enzymes are involved in IBS. Digestive enzyme supplements can promote good digestion and enhance nutrient absorption.
L-Glutamine
L-glutamine is the most prevalent amino acid in the blood. However, in times of stress or increase d energy output, tissues need more L-glutamine than usual. A lack can lead to improper absorption of nutrients and a depressed immune system. Nutrition has a supportive and therapeutic role for people with IBS. L-glutamine has protective and reparative effects on the colon and bowel.
Probiotics
Hundreds of types of microscopic bacteria inhabit the intestines. They ferment dietary substances that cannot be digested in the small intestine. Fermentation produces short-chain fatty acids and lactic acid, which help provide energy to cells lining the colon and improve absorption of minerals. The colonic microflora stimulate immune response to food antigens and harmful microorganisms. IBS is linked to an imbalance of bacteria in the intestines.
Artichoke Leaf
Artichoke has the ability to prevent digestive and gastrointestinal disorders that are brought about by inadequate bile production. It can ease upset stomach disorders such as acid reflux, gas and nausea due to actions which stimulate bile production within the liver.
Ginger
Ginger is an antispasmodic, helps prevent stomach disorders, can relieve symptoms of morning sickness and travel sickness and improves the overall tone of the intestinal muscles. Although more research is needed, preliminary studies indicate that ginger reduces symptoms of IBS.
Bromelain
Bromelain is a group of proteolytic enzymes obtained from the stem of the pineapple (Ananas Comosus). It is one of the most popular natural supplements because it can counteract inflammation. It reduces inflammation of the intestinal lining, and is a suitable alternative to pancreatin in treatment of pancreatic insufficiency. Because it is plant-based, many vegetarians prefer it as a digestive aid. When taken after meals, bromelain acts as a digestive enzyme. When taken in between meals, it acts as an anti-inflammatory. The fruit of the pineapple also has antioxidant properties.
You might also like...