The Negative Calorie Diet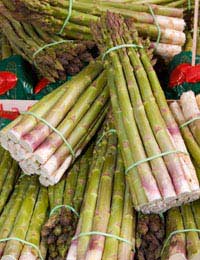 As you know, all foods carry some calories. No food is actually "negative calorie" food. But the overall effect of certain foods in our body is that of "negative calories". Negative calorie foods are defined as foods which contain such little energy that the body uses more energy to digest and absorb the energy and nutrients. This means just from eating these foods there is potential for a net loss of calories from the body or a negative calorie balance, and this is required in order to lose weight. Calories from these foods are much harder for the body to breakdown and process. In other words, the body has to work harder in order to extract calories from these foods. This gives these foods a natural fat-burning advantage. There is a wide range of different food items that are both flavourful and have negative calories.
Negative Calorie Foods
Vegetables including green cabbage, broccoli, spinach, cauliflower, hot chillies, celery, cucumber, carrots, watercress, garlic, radishes, onions, turnip and spinach are just a sample of the items that use up energy to digest than the calories that they contain.
How Much Weight Can You Lose?
Advocates of the negative calorie diet claim that weight loss of up to two pounds daily is achievable. Though this may be possible, such dramatic weight loss could be dangerous for anyone who does not have the regular supervision of a general practitioner or dietician. 2 pounds per week is the recommended maximum rate for healthy and sustainable weight loss.
Eating the amount of fruits and vegetables recommended by the U.S. National Institute of Health-5 servings a day for women, 9 for men-could cause weight loss in and of itself. Fruits and vegetables are good food choices because they contain large amounts of water and fibre, along with important vitamins and minerals. The large volume of non-caloric water and fibre in these foods can make you physically full-it physically pushes out on your stomach, which may often put a stop to hunger pangs.
Does the Negative Calorie Diet Work?
There does not seem to be any scientific proof that certain foods utilize more calories than they contain. In any case, since the number of calories in question is extremely small, we the negative calorie theory would have no significant effect on weight loss. Its impact would be insignificant.
You might also like...