The GI Diet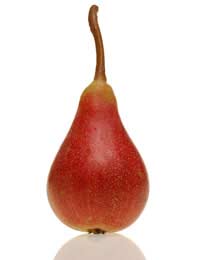 Don't be fooled by diets that tell you to dump the carbohydrates. While some may increase your weight and others may increase chances of diabetes there is no simple rule. The fact is there are 'good' carbs and 'bad' carbs, you can't lump them all together. It's not only the amount you eat that's important but also the type. This is because your body processes carbs from different sources in entirely different ways. A baked white potato for example, shoots glucose (blood sugar) levels sky high. This is because they are quickly broken down in the intestine, causing the blood sugar level to rise rapidly. These carbohydrates have a high glycemic index. A peanut butter sandwich on rye, however, has a low glycemic index and induces a gradual, moderate rise. This difference is important because foods that cause chronic blood sugar spikes are linked to obesity, heart disease, diabetes and even cancer.
How Bad Carbs (a.k.a. High Glycemic Index Foods) Can Cause Harm
When carbohydrates spike blood sugar, insulin also soars. Higher insulin increases hunger and promotes fat build up in the body. When insulin levels are lower, you automatically burn more fat. It is possible to consume up to 53% more calories when eating high glycemic index (GI) meals than low ones.
Several studies now suggest that high GI diets increase the risk of type 2 diabetes by affecting levels of glucose and insulin. Overeating foods that spike blood sugar boost the chances of developing diabetes by one third.
Men and women who eat low GI diets tend to have 'good' HDL cholesterol, which helps keep heart disease at bay.
Colon and breast cancers are linked to consuming high GI diets.
Getting the Right Carbs
Eat more legumes (lentils, dried beans, and peanuts).
Opt for old-fashioned oatmeal and bran cereals over highly processed cereals such as corn flakes.
Restrict 'white' foods such as sugar, white bread and white potatoes.
Eat more high-fibre fruit and vegetables.
Choose fruit juices over sodas and other caffeinated drinks.
Avoid canned spaghetti; eat it fresh or cooked till al dente.
Add vinegar or lemon juice to carbs; the acid lowers the GI as much as 30%. Green salad with acidic dressing will help counteract a meal's high GI.
Choose whole grain foods over highly processed ones.
Opt for brown and basmati rice over white and instant varieties.
The glycemic index (GI) is a numerical system of measuring how fast a carbohydrate triggers a rise in circulating blood sugar-the higher the number, the greater the blood sugar response. So a low GI food will cause a small rise, while a high GI food will trigger a dramatic spike. A list of carbohydrates with their glycemic values is shown below. A GI is 70 or more is high, a GI is 56 to 69 inclusive is medium, and a GI of 55 or less is low.
The glycemic load (GL) is a good way to assess the impact of carbohydrate consumption that takes the glycemic index into account, but gives a fuller picture than does glycemic index alone. A GI value tells you only how rapidly a particular carbohydrate turns into sugar. It doesn't tell you how much of that carbohydrate is in a serving of a particular food. You need to know both things to understand a food's effect on blood sugar. That is where glycemic load comes in.
You might also like...