The Atkins Diet Explained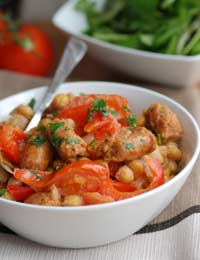 The Atkins diet is a popular, though somewhat controversial approach to weight loss designed by Dr. Robert Atkins in 1972. He popularized the diet in a series of books published at the same time, which began with "Dr. Atkins' Diet Revolution."
The diet is based on the theory that people who are overweight are that way from eating too many carbohydrates. Your body uses both fat and carbohydrates for energy, but carbs get burned first and are used first. According to Atkins, by drastically reducing the amount of carbs that you eat, and eating more protein and fat, your body will naturally lose weight by burning stored body fat more efficiently.
Stages of the Diet
Induction
In the initial stage you are intended to encourage your body to enter a state of ketosis. Ketosis is a stage in metabolism when our liver has been depleted of its glycogen stores and switches to fasting mode during periods of starvation. In order to encourage your body to reach this stage, carbohydrate intake is reduced to 20 grams per day while most meats, up to 4 ounces of aged, hard or soft cheeses, three tablespoons of heavy cream, two cups of salad vegetables, one cup of other low glycemic low carb vegetables are allowed.
Ongoing Weight Loss
The ongoing weight loss (OWL) phase consists of a steady increase of carbohydrates by 5 grams each week. The OWL phase lasts until weight is within 10 pounds (4.5 kg) of the target weight.
Pre-Maintenance Level
Carbohydrate intake is increased again, and the key goal in this phase is to find the "Critical Carbohydrate Level for Maintenance", this is the maximum number of carbohydrates you can eat each day without gaining weight. By this stage you body should no longer be in a state of ketosis.
Lifetime Maintenance
This phase is intended to carry on the habits acquired in the previous phases, and avoid the common end-of-diet mindset that can return people to their previous habits and previous weight. Whole, unprocessed food choices are emphasized, with the option to drop back to an earlier phase if you begin to gain weight.
Caution
Despite its popularity, the Atkins diet has been criticized by many doctors and nutritionists for being dangerous because it advocates eating foods high it saturated fat and cholesterol such as red meats and butter, which actually threaten the health of the dieter. In addition, the lack of grains, fruits, and vegetables in the Atkins Diet may lead to deficiencies of key nutrients, including dietary fibre, vitamin C, folic acid, and several minerals.
Some nutritionists also point out that the traditional Japanese diet is very high in carbohydrates, low in protein, and very low in fat; however, before the introduction of high-fat and high-protein Western foods, being overweight was rare in Japan. Such findings make sense because ounce for ounce, carbohydrates contain far fewer calories than do fats.
You might also like...